Singing Help, Tips, Methods, Articles & Links, Gifts for Singers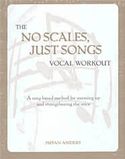 The No Scales, Just Songs Vocal Workout
Since it's release, this song-based voice training and vocal warm up method has been used by singers worldwide. Learn how to sing and how to keep your voice strong.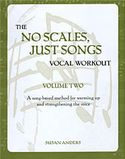 The No Scales, Just Songs Vocal Workout Vol. Two
The follow-up to the first vocal workout has been used as the textbook for college voice classes— it includes updated material, new vocal technique information and 18 new songs.
Singing Live
The Performing Skills Guidebook for Contemporary Singers
Filled with information and exercises to teach you how to prepare and deliver your best singing performance at gigs large and small and singing auditions. Available in e-book or paperback format.

The Just Songs Vocal Warmup for Kids
Beginning to more experienced young singers age 8-13 can warm up and learn good singing technique while singing thirteen classic pop songs.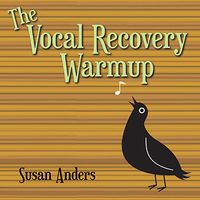 The Vocal Recovery Warmup
A gentle and easy warmup and strengthening method for singers with tired, sick, dry, older, or weak voices. The download includes an extensive e-book and 97 tracks of information and exercises.


Harmony Singing by Ear
A triple CD set or download with over three hours of instruction and fully produced pop, rock and jazz songs, using a proven method for learning how to harmonize by ear. Our best-selling method.




More Harmony Singing By Ear
This follow-up to Harmony Singing By Ear uses the same format with almost fours hours of instruction, vocal and music tracks, this time with seven slightly more challenging harmony songs.




Singing With Style
A 3-CD download that includes a jazz song-based warm up, singing technique instruction and vocal style instruction, including how to sing runs, fills, ornaments, scat-singing and more.




Sing Harmonies iPhone App
Strengthen your harmonizing skills with this easy to use app, which includes three songs in four-part harmony. Any and all of the voices can be muted or played as the tracks progress to learn and practice each part.
Voice Lessons with Susan Anders
Singing lessons with an experienced vocal coach who taught in Nashville, TN for almost 20 years and now teaches online singing lessons in Bend, OR. Susan works with singers all over the world.

Demos By Mail
Affordable, professional demos or tracks in a variety of musical styles. Experienced song producer, top session players.

Songs to License
Great original songs played by top studio musicians for your artist project. License the track and save money on studio time.

Tom Manche's Studio X
A full-service recording studio formerly in Nashville, TN, now in Bend, OR. Tom has been producing and engineering for over 35 years, and is very experienced working with singers. Demos, album projects, tracks, voiceover projects: Tom can do all of them professionally and affordably.
 
Newsletters are sent 5-6 times a year and your information is never shared. Join the Susan Anders/Zanna Discs email list for Susan's newsletter, with singing tips, singing product information, sale notifications and upcoming vocal workshops and shows with Susan.